July 9, 2006
Dear Family and Friends,

Spring has been a roller coaster. We are not likely to ever forget the past three months during which there were periods of worry and anxiety we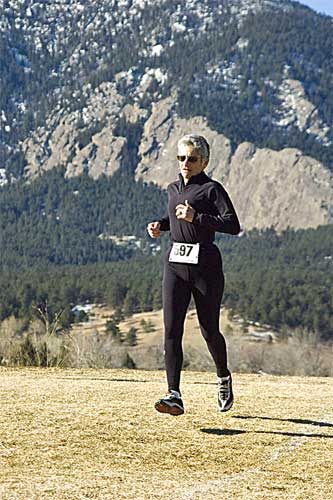 have not experienced in our 45 years together; of predicted and surprising achievements; of trips to familiar places to be with dear friends; and of anticipated travels that were either canceled or postponed. In all there has been both good news and bad.

First the good, and there's plenty of it.

I. RUNNING AND BICYCLING

•Spring Running. Judy worked hard since the early spring with Olympian runner, Colleen DeReuck's Boulder Striders to shave a little more time off her Bolder Boulder 10K performance. Twice a week workouts in Boulder were followed by several runs a week up here plus our usual Sunday morning runs with the Boulder Road Runners Club. Prior to the Bolder Boulder, she ran in the Earth Day 5K and the Boulder Distance Festival 5 Mile, both local runs that serve as tune-ups for the Bolder-Boulder. She took age group firsts in both.

During her training regimen, she developed a painful injury to her right heel (torn plantar fascia tissue) and her podiatrist recommended cortisone shots prior to the race to overcome the pain, which would be followed by rest and therapy. She took a series of two shots in the week before the race. In the end, she won her age group (which she has done every year she's entered) but also dropped several seconds from her time from last year. Her team of senior women successfully defended their team title without difficulty. We left the next day for our annual reunion trip with high school friends to Sedona (see next section) where she did no running and only short hikes as the podiatrist recommended.

However, never one to pass up a competition, especially if it's up here in the mountains, Judy ran the Joe Colton 5K two weeks later in spite of continued heel pain. She not only won her age group but was the second overall female! She shouldn't have done it, but she said, "What the heck!"

•Spring Biking. While Judy was running the Joe Colton, Hughes was already on the first day of his 6-day 419 mile Ride the Rockies. This annual bicycle tour, limited to 2000 participants, is a huge event that is looked upon as the premier cycling event in the state. This year the Ride began in Cortez in the southwest corner of the state near Mesa Verde National Park and went through Durango (49 miles), Pagosa Springs (87 miles), Chama, New Mexico (51 miles), Alamosa (83 miles including crossing Cumbres Pass and La Manga Pass, both
over 10,000'), Salida (84 miles), and on the last day over the Royal Gorge Bridge to Canyon City (67 miles) where the Ride ended.

He pitched his tent on football fields along the way, had two massages, drank gallons of Gatorade and fruit smoothies, had a pretty good Navajo Taco in Chama (Patsy's is family friendly, serves no liquor, and closes at 8:00 pm), a fine fresh salmon dinner at a steakhouse in Alamosa (the True Grits is filled with John Wayne memorabilia and features thick steaks). In a 6-day Ride marred by one tragic death of a woman rider, in addition to several crashes and sag wagons daily filled with riders suffering from the heat and over exertion, he generally kept himself in good health and injury free.

It may come as a surprise to many of you that he pedaled every mile of the way—no sag wagons for Hughes on his trip. Training is not something he enjoys doing, nor did he do much in the months before the Ride: a 45-mile ride from home to Estes Park convinced him that he could do whatever might be needed to complete the full Ride, though he did not count on oppressive temperatures, dehydration (one day), and a 15-year old bike that weighed twice what most of the $3000+ bikes weighed—never mind that the attached kick stand and side mirror were the butt of not a few snickers. Both the bike and the rider were game and earned bragging rights for at least the next year. Which just goes to show if he can do it, you probably can too.

Unfortunately, a much anticipated second attempt to ride the complete Kokopelli Trail (a challenging but beautiful mountain bike trip from Fruita, Colorado, to Moab, Utah, along the Colorado River) was canceled due to the uncertainty that the small group he was going with would, in fact, ride the entire route. His previous attempt two years ago was aborted halfway into the 145-mile trip. Maybe next year...

II. TRAVELS

•A Puerto Vallarta Wedding. We were invited to attend the wedding of our neighbors
Brian and Tracy (Brian is on the right with friends Rob and Todd) in early May in Puerto Vallarta. We didn't think of the event as a "destination wedding;" they have been going there for several years and, like us, really enjoy the city. Hosting a wedding there just seemed natural. Casa Corazon, the small hotel/B&B where they always stay was a perfect location: it overlooks the Pacific at Playa de los Muertos on the south side of the city in the older part of town, the "Zona Romantica." All rooms were filled by most of the 80 or so wedding guests. Music was by local mariachi groups and by Colorado's Hazel Miller and her band. (The web site for Casa Corazon currently features a dozen photos of the wedding and reception. They will not be up indefinitely.)

We went down a few days before the wedding and explored this part of town that we didn't really know very well. We ran a few mornings at the large downtown outdoor sports complex, but the humidity and heat of May were oppressive, so we settled for beach time and shopping. Of course, we enjoyed lots of good eating at Pipi's (of course), Joe Jack's, Cafe de Olla, La Palapa, and other restaurants new to us in the Zona Romantica part of town.

Though we are planning to return to PV with Michael and Cindy this fall for "Day of the Dead" festivities, we never tire of this most hospitable city in all of Mexico. The wedding was not to be missed and gave us an excuse for an additional visit.

•Reunion in Sedona, Arizona. We also really enjoy staying in Sedona, situated at the south end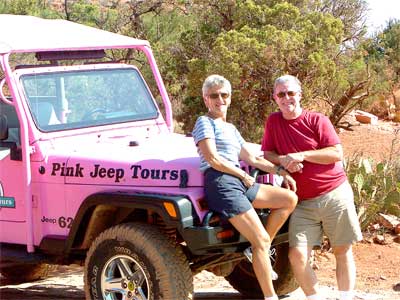 of beautiful Oak Creek Canyon between Phoenix and Flagstaff. This was our year to host the annual reunion with Judy's high school friends and, while we would ordinarily avoid the summer heat there, it was when both couples were free. We had a great time with Lee and Irene who had never visited Sedona but had heard it is a beautiful spot, famous for its scenery, galleries, hiking, fishing, biking, and other outdoor activities.

On the way to Sedona, we drove through Albuquerque to visit with a dear friend from our early Ohio days. Her husband died suddenly last year about this time, and we talked a lot about the "old days" when we lived across the street from each other in Sylvania and about their frequent visits to Silverton when we had our cabin there. We had dinner with her son and his wife who also live in Albuquerque.

Sedona was hot (yes, it's dry there, but 100 degrees is hot!). The four of us slow-hiked the West Fork Trail in Oak Creek Canyon until the morning heat reached the bottom of the canyon. On another day pink jeeps provided us access to the spectacular red rock country as well as a few thrills on 4-wheel drive roads that even mountain bikers find daunting. We strolled through the "ghost" town of Jerome, a short drive to the south where the burgers are filling and the margaritas may be the best between our house and Pipi's in Puerto Vallarta.


Most of the time, however, we beat the heat at the pool at our resort, Los Abrigados (see photo on left). We snoozed, read, talked, and kept our cool most afternoons. After all, the purpose of these annual get-togethers is to catch up on each other's lives and friends in common. We reminisced about the third girlfriend who passed away just a year before; she and her husband had always been part of the group until cancer struck her down at too young an age. We each have felt a huge hole in our lives ever since.

III. LOCAL HAPPENINGS

On the drive home, the two of us talked about approaching the age when we no longer get invited to friends' weddings (young Brian and Tracy's wedding was a pleasant exception) and no longer get birth announcements from friends. Instead we read death notices of people we know (a friend in Toledo keeps us up to date on friends there). While we both feel fit and remain active, we know that illnesses or unknown conditions can strike at any time. "Make the most of every day" is not just abstract concept.

This hit home just a few weeks ago when Judy was diagnosed with cancer of the uterus. While this might have had tragic consequences, she caught the signs early (apparently) and found doctors who were both competent and responsive: less than two weeks between the first exam to successful surgery that removed all signs of the cancer. The post-op lab report confirmed the surgeon's opinion that there are no signs of cancer remaining. We threw away the wig catalogs and will be consulting with a radiation oncologist just to be sure. We'll not be going to Ireland this month as planned, though we hope to go later in the year.

The neighborhood "Mountain Women" organized very short visits bearing lasagna, ice cream, casseroles, and other foods intended to sustain Hughes and visitors. (Thank you each for your generous outpourings!). She even received bon bons and trashy novels "for those lazy days ahead." Our house is imbued with the combined scents of orchids, star lilies, roses, and other beautiful flowers. (Who knew there were so many gorgeous blooms grown, cut, and delivered to brighten a person's life? Thanks to each of you.) Judy weeps at every one of the dozens of the best wishes/get well cards that continue to flood in to remind her that she is loved and respected outside the close circle of family. We've received blessings from many friends: our Rabbi friend in New Jersey, atheists, agnostics,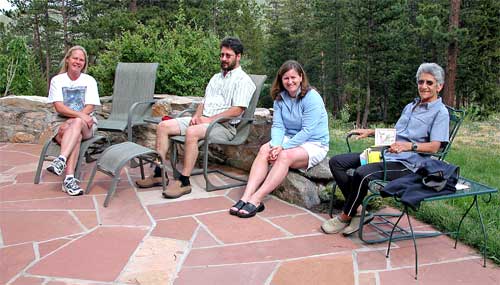 mainstream Protestants, and several Buddhists; a mass for Judy was said in Denver thanks to a Catholic friend. New books she's received and is reading include Franz Metcalf's What Would Buddha Do? and I Asked for Wonder: A Spiritual Anthology by Abraham Joshua Herschel. All these, plus the prayer flags we erected at the back of our meadow, assure her of good health and a bright future. With all that support, how could it be otherwise?

We did get a welcome and much appreciated visit from our daughter who flew in to be with Judy during her early convalescence. While she and Hughes gave the house a long overdue dusting following the conclusion of our area's annual pine pollen season, Debra and Judy spent most of her visit talking, looking at pictures, and going through Judy's jewelry box and other parts of the house for gifts for Debra and our grandchildren.

From the first sign of Judy's condition, our daughter-in-law Cindy made it clear she was immediately available to help in so many ways: transportation to the hospital when Hughes was hundreds of miles away riding his bike; dog care, airport pickup, hospital visits, errands—she even got a neighbor who is a massage therapist to come up to the house to give Judy a much appreciated massage. Cindy regularly works with seniors in her community in a variety of ways—home visits, exercise walks, driving the seniors van, and so much more. Her outstanding efforts
were recognized by the city of Lafayette (Colorado) who selected her as their Volunteer of the Year and presented with an award at a city council meeting in April (pictured here with the Mayor of Lafayette). We were very proud to attend the ceremony.

IV. LOOKING AHEAD

Judy's recovery is steady. She won't run the Neder-Nederland 5K this September, but only because she will not have enough time to train well enough to win. She could likely run it, but her competitive drive will probably tell her to pass on that race and instead get ready for the Puerto Vallarta 5K in November. By then her pesky foot injury should be healed!

We'll get back to many of our normal pursuits in due time. Hughes will get back to playing Celtic bluegrass ("Celticgrass"?) with McGinty's Wake. We'll see this summer's Gilbert and Sullivan productions at CU. We look forward to out of town friends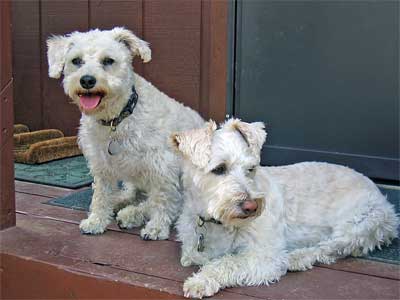 spending a night or two at the Moir Motel. We're still planning a Steamboat Springs retreat filled with books and movies we haven't had a chance to read or see this year. Ireland remains a possibility, and we'll plan next year's travel and running schedule. Sophie and Bella, as always, provide their special brand of comfort and support. They are our very own therapy dogs.

But things will change. It's pretty clear to us that our lives are and will be different in many ways. Everything we do will take on new pleasures and fresh meanings about how we value each other and our family and friends. When we send out these periodic electronic newsletters to you—to our family and friends—it's because we really want—and need—to keep our connections with you and you with us. Those contacts sustain us and make our lives richer.

All good wishes go out to each of you.


Hughes and Judy