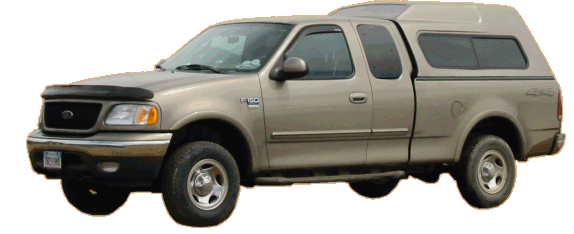 Jack (Jackson Brown) is our new pickup truck. We've set him up special for camping. We put a cap on him, and designed and constructed a platform bed with a custom foam mattress. Plenty of room for our equipment stowed below, with comfortable sleeping above on what is slightly larger than a queen size bed. A tailgate tent provides extra room and improved ventilation.

Our early truck camping experiences were with Bart,
and once upon a time Michael even took a D-50 out on the road.

Penny loved camping too!